Vifor Pharma
Vifor Pharma IT Student of the Year 2020
Competition Notice
About the programme
The "Vifor Pharma IT Student of the Year" challenge is an excellent opportunity for talented young people with a passion for our business to get to know us. Vifor Pharma's 7th Student of the Year contest has proven to be an excellent platform for both the company and the students. In return, we offer you an interesting insight into our business and the opportunity to gain real world experience.
The winner of the "Vifor Pharma IT Student of the Year" will be awarded a paid three months internship in our Global IT Department (worth CHF 10,000).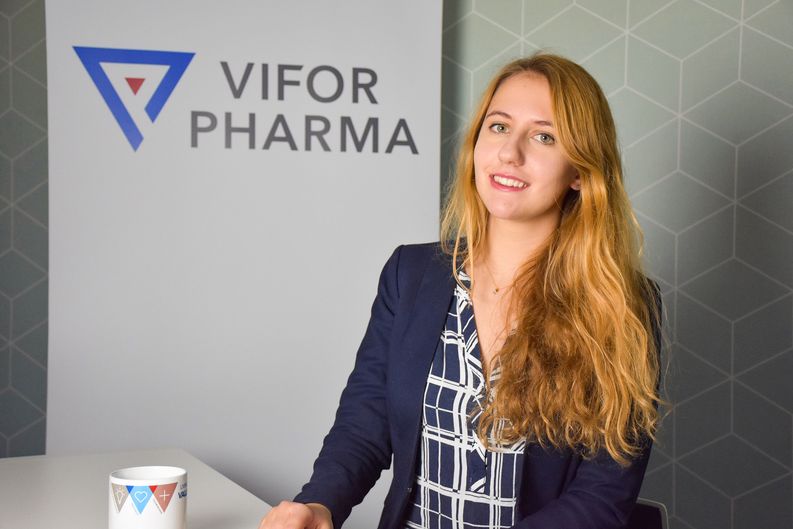 What Alina says about winning in 2019:
"Joining Vifor Pharma as the Student of the Year has been an incredible experience for me. Now I know what it means to work in the pharma industry and I could get a great insight into Talent Acquisition. Coming from a different kind of background, I really enjoyed the great atmosphere and it enabled me to expand my horizon."
The Opportunity
Would you like to link your theoretical knowledge with practical experience and gain insight into an IT department in the pharmaceuticals industry? You will be integrated into our global IT team in Zurich, which supports the business with high quality service. You will learn about IT in general and support interesting projects within IT. Does an internship in our Zurich office sound like an exciting opportunity? Then we invite you to participate in the "Vifor Pharma IT Student of the Year" challenge for a chance to win a paid three months internship (worth CHF 10'000)!
The Challenge / Case Study
From Dashboard BI to Meaningful Insights: Research the (pharma) industry and provide proposals for Vifor Pharma to ensure competitiveness and future preparation, by leveraging big data, data analytics, and other related trends.
What speaks for Vifor Pharma and Vifor Pharma IT:
Dynamic continuously growing company
Modern working place with entrepreneurial spirit and international, diverse team
State of the art IT systems and future oriented IT strategy
Fun place to work and an environment to gain relevant IT and business experience
How to apply for the challenge and win the internship:
Submit the following documents to our partner for this contest, Universum.
Your CV
Your email address
Please detail your availability in 2020 for a potential internship at the Vifor Pharma operational headquarter offices in Glattbrugg/Zurich
Next steps in the application process:
After an initial screening of your CV, Vifor Pharma will contact you to do a short phone interview
As a second step (for the presentation day): Vifor Pharma will ask you to hand-in your research-concept (in digital format, e.g. via PowerPoint, max. 12 slides)
The winner will be chosen by a jury of Vifor Pharma employees based on the above mentioned criteria
The winner will be presented with an award by Vifor Pharma at the Universum Awards in Switzerland
Requirements for the internship:
Bachelor student, Masters student, or recent graduate in IT
Affinity and interest in IT
Motivated in gaining first experience in the IT area within the pharmaceutical industry
Outcomes, ideas or other IP derived from your concept may be used by Vifor Pharma without restriction.
Any person not meeting the basic requirements is not eligible to participate in this competition.
This competition is done in accordance with Universum's General Terms & Conditions for Competitions.
We look forward to your submission!
Don't forget: Encourage your talented friends to also participate in this contest!
Relevant time limits: The application timeline for the competition will start on the 20th of January 2020 and will close on the 15th of April 2020.
The winner of this competition will be published on this website by the 31st of May 2020.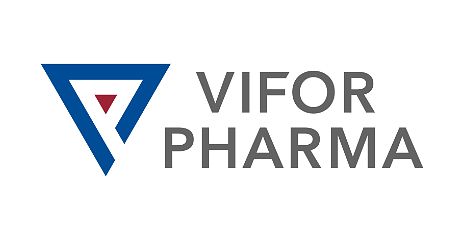 About Vifor Pharma
Vifor Pharma Group, formerly Galenica Group, is a global pharmaceutical company that researches, develops, produces and markets its own pharmaceutical products and is the partner of choice for innovative, patient-focused solutions.
The company's goal is to be a global leader in iron deficiency, nephrology and cardio-renal therapies and strives to help patients around the world with severe and chronic diseases to lead better, healthier lives.
Vifor Pharma Group consists of Vifor Pharma; Vifor Fresenius Medical Care Renal Pharma, its joint company with Fresenius Medical Care; Relypsa; and OM Pharma.
For more information, please visit: www.viforpharma.com
The same terms apply to all participants in the competition. Vifor Pharma's assessment of the contributions will be impartial, and the competition will be conducted according to the rules that Universum hereby informed about and included in the Universum General Terms & Conditions for Competitions.